Dr Irene Suarez-Martinez (@IreneSuaMar) shows off a cool skirt with the names and depths of earth layers.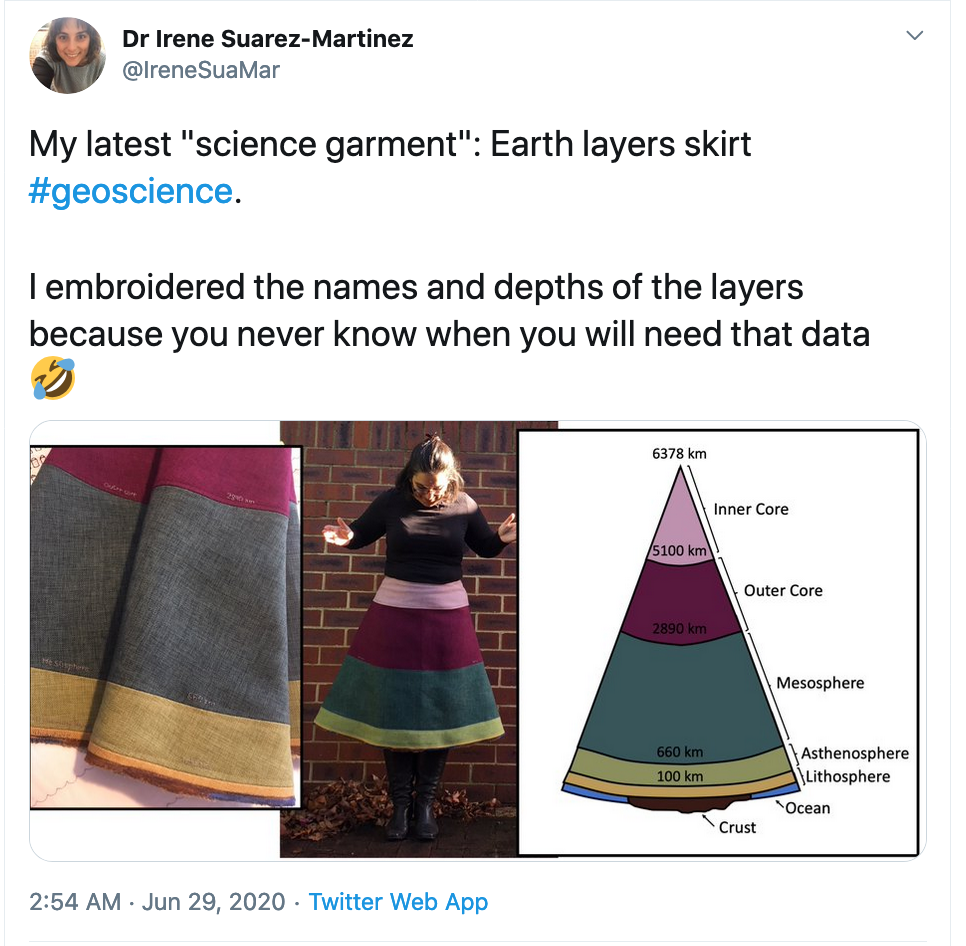 Nice example of subtle science communication. And a wonderful example of just geeking out about something and enjoying it!
I think it looks really cool, there is only one flaw: It has not pockets. The fabric was too thick.
Find other posts tagged inspiration here